As businesses grow in size and complexity, the ability to keep all your information centralised whilst maintaining ease of accessibility for your employees, across offices or even countries, becomes increasingly important.
Switching to a cloud-based service, like Office 365, allows you to solve the management challenges faced by small and medium businesses, from CRM to accounting, streamlining your online processes and allowing for maximum use.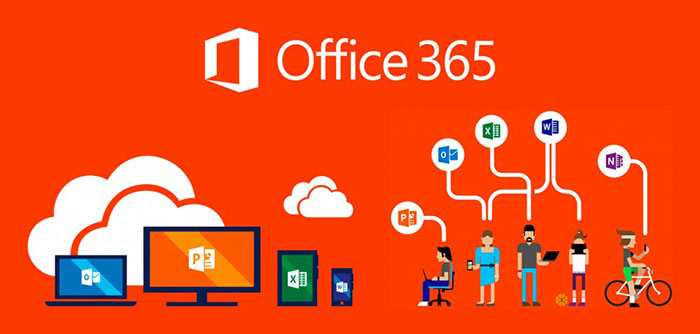 What is Office 365?
Office 365 is a subscription based software package available from Microsoft. Incorporating the famous Office Desktop package with online cloud storage from OneDrive, Office 365 connects usability and connectivity, providing a total and holistic service for a home or business of any size.
Through the subscription package, you pay a monthly fee with an annual commitment, allowing you to access the latest versions of the software tools through the desktop and online versions and offering you flexible price points for a service that fits your business.
Why Should You Migrate to Office 365?
Ultimately, Microsoft Office 365 enables businesses to work smarter and more efficiently, connecting your employees from multiple locations and removing the time and cost of maintenance associated with supporting an onsite infrastructure.
Combining the familiarity of all the Office applications you're used to with the efficiency of all cloud-based services, the business class email and collaborative functionality ensures you a way to simultaneously maximise productivity and streamline your operational processes.
With Office 365 you are always on the latest version of Office which means you will have access to all the latest features of Office 2016.
Access your suite of office tools anywhere and at anytime
Collaborate seamlessly with colleagues and clients
Easy to use, these are the tools that you're already familiar with
Email, collaboration, and online meeting tools
Safety and security of Microsoft's data centres
No advanced It knowledge necessary
99.9% uptime guarantee
Pay-as-you-go monthly subscription offers ultimate flexibility
How Evolvit Can Help
We recognise that migrating to a cloud-based service can seem a little daunting, which is why our dedicated IT support staff will manage the whole project for you, from the installation to ongoing support afterwards.
At Evolvit, our customers always come first, which is why we work around the clock to provide you with a fully comprehensive service, including;
Taking care of all the changes with your hosting and domain registrar
Configuring your system to suit your security and functionality needs
Creating and managing all of your user accounts, including the addition and removal of users and passwords
Preparing and safely migrating your data from one system to another
Work with you to organise the optimal time to roll out and set up the new system to ensure minimal disruption to your business operations
Continued aftercare and support from our IT professionals
Switching to Office 365 has never been easier
We understand that each business has unique needs from their IT providers, which is why as part of our service we always conduct an extensive audit to check your business' suitability for Office 365.
To discuss the operative needs of your business, or if you have any further questions about our IT services, please contact us on 0345 880 4554.