How to Setup the iPhone for Exchange Email via IMAP
Please follow the below steps in order to setup your device for Microsoft Exchange Email via IMAP. Where an instruction says "save or next" you will see a button for either save or next. If the device software is up to date you will see "next" rather than "save" on most of the requests.
Also, note that you need an active 3G connection or wireless broadband connection (cannot be the office wireless internet as the hostname is for external connections so will fail to resolve while connected to the internal network)
Step 1:
Touch the "Mail" program button on the iPhone or  Settings -> Mail, Contacts and Calendars -> Add account

Step2:
From within the "Add Account" section, choose "Other".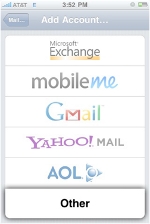 Step 3:
Enter your Email account information:
Name: Evolvit (Display Name)
Address: evolvit@evolvit.co.uk (Email Address)
Password: evolvit (your network login password for the account)
Description: evolvit@evolvit.co.uk (This will auto-fill with your address but can be changed to be more meaningful if you wish)
Once you have entered your information, press the "Save" or "Next" button.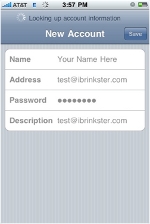 Step 4:
Enter the Mail Server information:
Use the same details for both the Incoming and Outgoing Mail Server. The incoming mail server is the server address where your email is hosted:
Host Name: office.evolvit.co.uk
User Name: evolvit (network username)
Password: evolvit (network login password)
Once you have entered your information, press the "Save" button.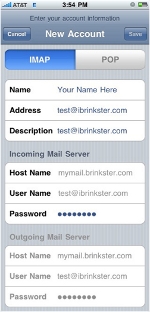 Step 5:
Please be patient.
This may take a few minutes to complete.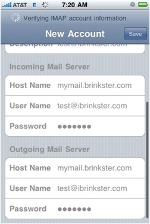 Step 6:
If you receive the following error, click the "yes" button – you may get this twice!
Error: "Cannot connect using SSL, do you want to try setting up the account without SSL?"
Step 7:
iPhone should be set up, check you can see your inbox and send a message
Don't struggle on with your IT issues. If you're a business or individual with that needs server support then get in touch with our specialist IT team. We're happy to help solve your problems and get you back up and running as quickly as possible.