How to setup iPhone/iPod Touch for Exchange Emails
In order to set up your iPhone/iPod Touch to access your Microsoft Exchange Mailbox, please follow the instructions below. Please also note that instructions may be slightly different based upon your software version of the iPhone or iPod Touch.
1. Select Settings from the home screen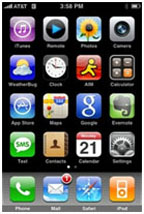 2. Select Mail, Contacts, Calendars from the Settings screen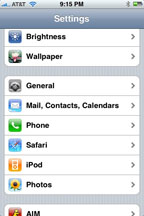 3. Select Add Account on the Mail, Contacts, Calendars screen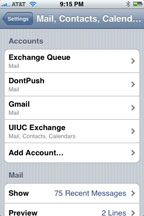 4. Select Microsoft Exchange on the Add Account screen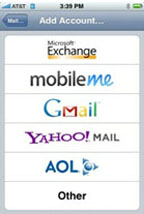 5. On the configuration page:
a). Enter your Email address (e.g testuser@testing.co.uk)
b). Enter your Username with the domain name of the network (e.g. testing\testuser)
c). Enter your Password
d). Enter a Description (the default is your e-mail address, but it can be changed)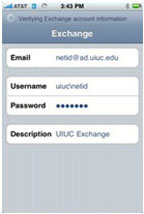 ** Please note this may be different if you are using a newer version of the iPhone/iPod Touch. You may see a separate "domain" box. If this is the case enter the domain name of the network in this box rather than adding in front of the username (e.g. Domain:  Testing, Username: Testuser) **
6. When your configuration settings are accepted, choose to sync Mail, Contacts, and Calendar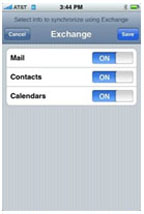 7. Click Save and your iPhone/iPod is set up
When you receive a new message, the Mail icon on the home screen will have a small number on its corner, indicating you have new messages.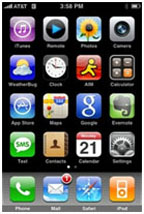 Whether you're setting up Exchange for yourself or your business we can help with your IT issues and offer comprehensive network and server support in Bristol and further afield. Get in touch with our friendly team to find out what IT support we can offer you.