How do I arrange icons?
Microsoft Windows allows a user to arrange icons including folders, documents and shortcuts in a given order to assist in locating the file or program you wish to access E.G by name, size, type, modified, groups and auto arrange.
In order to change how icons are organised please follow the below steps:
In this example the icons are currently arranged via the date they were last modified. Our IT support team are going to show you how to change the window so that the icons are displayed in alphabetical order by name:
1. Open the window location of the icons you wish to organise: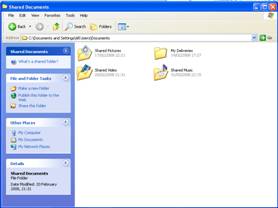 2. Right click anywhere within the available white space
3. Left click on "arrange icons by". You will see a dot next to the current way the icons are organised – in this case "modified".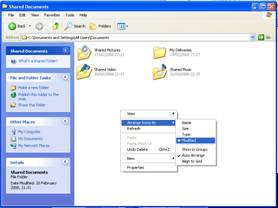 4. Run the mouse down the options until "name" is highlighted and left click on the option.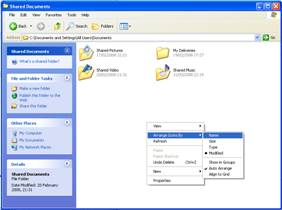 5. You will now see the icons have re-arranged themselves by name as seen below: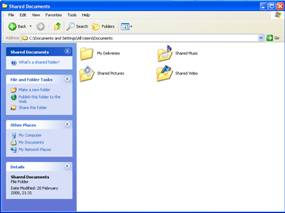 Follow the same steps again if you wish to order the icons in a different manner choosing your arrange by option.