What is CRM and How Could It Benefit Your Business?
Customer relationship management (CRM) is a pillar of doing great business. CRM refers to the tools, practices and strategies that a company puts in place to keep track of customer interactions. By managing these interactions and analysing data, CRM systems are intended to improve business-customer relationships, maintain customer retention and encourage sales growth.
It's easy to see why these goals would appeal to business owners who want their business to always be improving. But does CRM really work?

Yes, customer relationship management does really work.
CRM systems are designed to collect data about a business's customers through various platforms (on the company's website, by phone or live chat, in email campaigns and on social media networks). This data includes demographic information, which helps the business better understand its audience and buyer persona, as well as current customers' experiences with the company.
Through gathering and organising this information, businesses can better understand the purchase histories, preferences and concerns of their customers. By tracking the histories of customer interactions, companies can better understand their strengths and how they can improve.
CRM also equips businesses with the resources to better serve their customers. This way, businesses stay up-to-date on each customer's particular interests and concerns, so they are able to personalise that relationship, which enhances their customer service in a way that greatly improves company reputation and boosts sales.
How do you choose your CRM?
CRM systems vary with respect to the features they offer, the platforms they support, how they're deployed, and how much they cost. Many CRM systems are priced based on how many users are able to access a system, as well as the particular features that you choose, making CRM a relatively cost-effective investment that adjusts according to the size of your business, your budget and your needs. But with all the variation, how do you choose?
Here are some of the best-rated CRM software systems available to businesses both big and small:
Salesforce is moderately priced, widely used and liked, cloud-based and designed for businesses of all sizes.
Infusionsoft is similar to SalesForce, equipped with e-commerce tools and coaching services for users.
TeamSupport is less expensive, designed to enhance collaboration amongst team members.
Spiceworks is one of the best rated computer-based software, and it's free, designed specifically for systems administrators and IT professionals.
At EvolvIT we don't just provide business IT support, we're developers too. We've created our own CRM, designed for optimised customisation – that is, we tailor our CRM system specifically to suit your business and needs. Our CRM is developed using Filemaker, a cross-platform database application with a graphical interface that makes customer relationship management both aesthetically appealing and seamless.
What is Filemaker?
Wikipedia states that… "Filemaker Pro is a cross-platform relational database application from Filemaker Inc., formerly Claris, a subsidiary of Apple Inc. It integrates a database engine with a graphical user interface (GUI) and security features, allowing users to modify the database by dragging new elements into layouts, screens, or forms. Current versions are: Filemaker Pro 14,Filemaker Pro Advanced 14, Filemaker Server 14, and Filemaker Go 14 for iPhone and iPad."
Whichever CRM you choose, be sure that you have the technical support to keep everything backed up and running smoothly.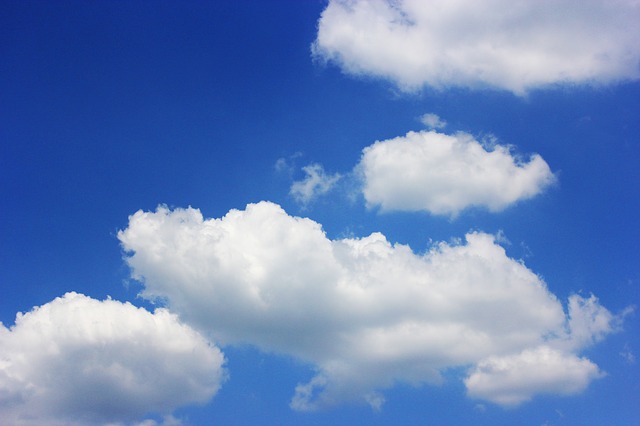 Cloud-based CRM and your business today
Whether your business is big and growing, or still a small enterprise, CRM can be a rewarding investment. With new cloud technologies, incorporating CRM into your business has never been easier. Instead of purchasing and downloading software throughout your business, the cloud allows you to access customer relationship management information from almost anywhere through a secure online platform.
Automatic software updates keep your cloud-based CRM service up-to-date. As long as your team members have the appropriate bandwidth to allow for smooth access to CRM data and tools, your business is ready to take steps toward incorporating CRM into its customer service department and beyond.
What's beyond?
CRM, as a customer-focused approach to business growth, is undoubtedly going to get your business better connected to its customers. Through the data collection and analysis mentioned above, a deeper understanding of customers will certainly allow your business to provide better customer service. But does it stop there?
No. While good customer service is an important link in the chain of business growth, it is also a drop in the bucket. With each positive customer interaction, you business creates a ripple effect. Gaining a better understanding of your customers will not only allow you to better serve them, but it will also equip your marketing team with feedback so that they can create better promotional materials.
Moving forward with CRM can be a great step up in your business. Be sure to consider your network and consult your IT support as you choose which cloud-based or computer-based CRM system is right for your business.