The Ultimate Guide To Outsourcing Your IT Department
We've all heard the stats before "The majority of small businesses fail within the first two years of starting up". One reason for this is because they are unable to keep up with competitors, especially on the technology side of things. If you are running a small to medium-sized business, you may not have the time to keep up with the ever-changing fast pace of Information Technology, the latest cloud software or how to integrate your CRM with the rest of your business software. So how do you overcome this? Put simply, outsourced IT companies help you can get on with doing what you do best: running your business and let a dedicated team of experts help, support and advice you.
Why outsource your IT department?
In this modern age of computing and technology, most small businesses do not have the knowledge, time or experience to cover the entire spectrum of Information Technology. What if something goes wrong and your client is dependent on you for meeting their deadline? The excuse of 'the system went down' is unacceptable. By outsourcing your IT department, you don't have to worry about trying to find someone to fix your problem.
Firstly, an agreement is made with your outsource company. This agreement usually encompasses a 'promise' to solve your computing problem within a specified amount of time. This is usually known as a 'Service Level Agreement' or SLA for short. All good outsourced IT companies will offer this service. Having a department of specialists in each field is more comforting than trying to become an expert yourself, and more cost effective than employing a technician on your full-time staff. It is up to the outsourced company to keep up with changes, updates and new methodologies, something you as a business may not be able to do.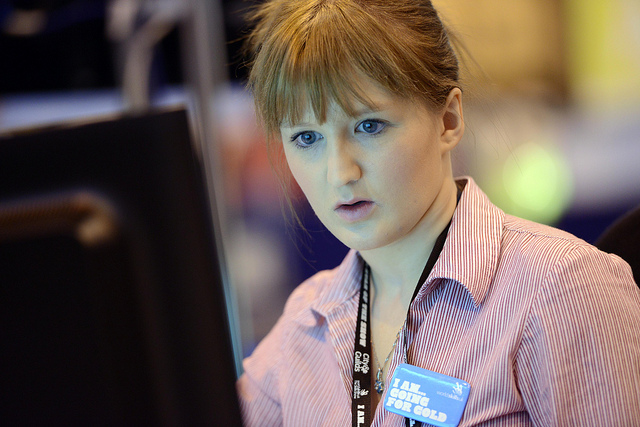 How does outsourcing improve your IT services?
Outsourced IT services are at the forefront of ensuring that your business is IT-ready and fully optimised. They have the technical experience and expertise to enable your employees to access company information and processes. There are three types of skills that are important within the IT services market. These are the design, the build and the running of the technology within your business. An outsourced IT company will have specialists for all three, thus making it easier to outsource to various businesses' needs as and when required. In addition to improving your IT service, you may also be able to improve your customer service. This is because if your customer is faced with a problem, they are able to speak directly to a qualified member of staff, who is familiar with the IT system and structure. This also applies to internal members of staff.
What advantages are there of an outsourced VoIP service?
Having a VoIP service in-house can be very costly, by having the service managed for you, you can avoid the costs and charges that come with it. This helps as you need less office space for your workers. Depending on where you are situated, the rental of some business premises may force you to move into an area that is not desirable for your business. This also reduces costs in terms of power, maintenance and staff.
How does outsourcing improve network support?
Many large businesses rely on a managed network system. Most companies have their own intranet system that allows staff to complete communications and operations more effectively and efficiently. Customers are also able to place orders, ask questions or make contact with certain teams or departments online. Many businesses do not have time to wade through applications to find the right network support manager; outsourcing this process saves both time and money in the whole recruitment and training process. Further to this, there is the advantage of risk-sharing. By outsourcing to a specialist, they are able to plan your risk factor better, as they have the expertise and the knowledge. This also helps the business shift these responsibilities elsewhere, therefore lessening the burden on the business itself. This enables the business to focus on their main core process.
Server support: in-house vs. outsourced
Businesses that run off a server know all too well the mayhem it can cause by 'going down'. If you've had servers installed, it shows that you've taken the time to research, compare and finally select the best server for your business' needs. Once your server has been paid for and installed, you now have the added cost of ensuring its continual smooth running. This is provided of course, that your technical team are fully knowledgeable of the type of server you are running. They also need to ensure that they keep up to date with all upgrades of that system. This can be time-consuming and costly, as you may find yourself having to pay for your server manager to attend courses, thus leaving you a technician short. By outsourcing, you alleviate these expenses and ensure that you have a full technical team available at all times. Further to having your server in-house, you are more likely to run the possible risks of data loss, security breaches and downtime. You may also be more prone to financial spending as you may not know any cheaper alternatives to solving any server problems. By having your server outsourced, those risks are reduced. You are also more likely to use your server to its full potential as in-house technicians are less likely to know the server's full capabilities. An outsourced IT company are more likely to have multi-factor authentication for its servers. This helps to keep your data secure by preventing hackers from using illegally obtained passwords and permits by constructing multi-factor authentication for those with higher access rights.
How does outsourcing reduce hacking risks?
A good outsourcing IT company will already have hacking protocols in place. One example of reducing hacking risks is by having a mixed platform of cloud-based, mobile and on-premises permissions. In addition, there is the introduction of multi-factor authentication for servers and application-to-application password management systems. The latter helps remove the hard-coded and plain text account passwords from the incoming applications and scripts. This authentication method securely retrieves passwords from the applications and scripts without the use of human involvement. This allows businesses to adhere to security and compliance policies. An outsourced IT department can also create temporary, time-constrained privileged permissions to its cloud-base and on-site structure to greatly decrease risks of attack. Furthermore, an outsourced organisation would more likely enforce encrypted storage of all on-site passwords.
Disaster recovery and an outsourced team
Disaster recovery is the ability of a business to recover from any major technological catastrophe. This would include plans for the resumption of networks, hardware, data, applications, electronic communications and other technological infrastructures. Designing a Disaster Recovery Plan (DRP) can be a very difficult process. The plan must incorporate the size and nature of the organisation. The plan itself may turn into a document that can run over 50 pages long. The majority of small to large businesses may not have the skill or knowledge on how to write, let alone execute a fully completed (and highly likely, untested) disaster recovery plan. However, if a business has outsourced its Information Technology, these protocols would have been specifically written and tested for the business. Therefore, you find yourself saving time and money on a process that is usually overly complicated.
Summary: 10 ways outsourcing your IT department can help your business
Reduces costs by allowing your business to only pay for what it uses.
Reduces the need for hiring and training IT staff, allowing you to focus more on distributing your human resources to where it's needed most.
You are paying for members of staff who are already qualified, certified, experienced and trained.
Reduces the risk of hiring a person who may be qualified, but does not have the experience.
Competition between outsourcing businesses ensures that they are up to date with the latest developments, training, research and implementation methods.
An outsourced IT service will already have new technologies and resources to begin projects immediately.
Allows you to focus on your core business by reducing the need to make intricate IT decisions.
The decision of taking risks relating to IT technologies is greatly reduced. This is because they already have the skill, knowledge and expertise to advise you on what is best for your business.
Many small businesses are unable to pay for in-house IT services. By outsourcing, this allows smaller companies to have the same technological expertise and skills, therefore, giving you a competitive advantage.
Outsourcing gives you the peace of mind that all your compliances and security protocols are up-to-date and meets current legislation.
With all these benefits on offer. Is it time you thought about outsourcing your IT department?