5 Essential IT Management Strategies
From phone calls, emails, to cloud storage, technology has become an increasingly important cog in the business engine.
Too often, in our experience, business owners fall into the trap of upgrading to whichever technology is in vogue without proper assessment of the risks involved.
If the success of your business relies heavily on your IT infrastructure's performance, then you need to create a more solid backbone for your operations. Without proper management, technology would backfire and hold you back from success.
What is IT Management?
IT management refers to the effective and efficient handling of technology to smooth out a business' day-to-day operations. The strategies encompass all tasks related to computers like hardware, software, internet connections, and networking.
The purpose of technology is cutting the time and effort needed to perform certain tasks. It would also help establish your product or your service's competitive advantage.
However, many owners make the mistake of treating IT as a separate function from the business (e.g. company owner sees x gadget and tells the IT department to 'make it so'), rather than an integral part of it.
IT management is not about automating all tasks in the business and letting the computers do all the heavy lifting. IT management is about how this department would be able to function as part of the whole business, helping implement strategies and achieve company goals.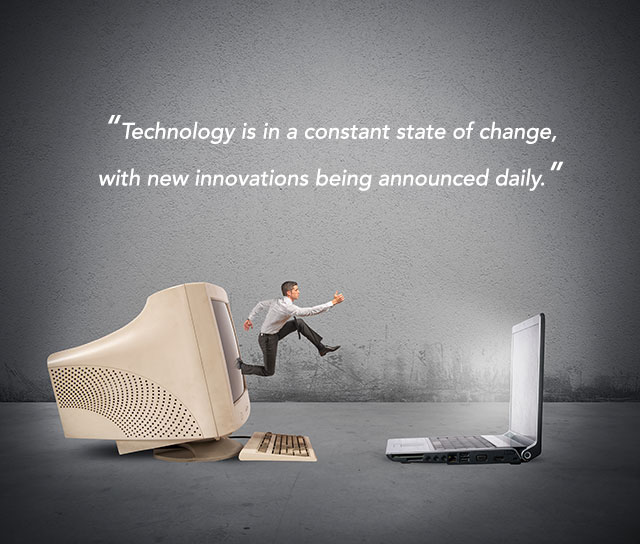 The Value of IT Management Strategies To Your Business
Technology is in a constant state of change, with new innovations being announced daily. This then makes technology a two-edged sword for businesses: it helps achieve goals but is often accompanied by challenges.
For instance, losing access to the internet would mean a loss in inquiry responses and sales. Frequent outages and inability to access key applications during the work day would delay deliverables. Employees will be forced to work longer hours to catch up—all of which would generate an overall dissatisfied atmosphere in the office.
UK businesses, in fact, lose £12.3 billion per year due to IT downtime.
At its core, a well planned IT management strategy would give you the resources to run your business operations seamlessly. When managed properly, technology can:
Reduce costs via task automation
Systemise your data management
Improve employee collaboration
Transfer data electronically
Store and protect information
Strategic IT management would allow you to maximise the value technology brings to your organization, while minimising the costs and mitigating any risks. As stated above, it is most effective when its functions align with your business strategies.
Strategic Management Process For Your IT Department
A lot of companies create an IT strategic plan to formalise the process. This is a detailed document that top-level and mid-managers would use as a guide when implementing strategies.
Think of your IT strategies as the destination; the strategic plan would be the roadmap towards it. It is a living document that would be updated every now and then to keep up with company and economic changes.
In a lot of cases, an outside IT consultant creates the plan, as this ensures an objective perspective in examining the organisation. If, however, you have the resources to do it in-house, it is advisable to also enlist someone from another department to help with objectivity.
The usual process follows these steps:
Getting the support of the team and upper management – Since execution falls into the hands of stakeholders, you need to get them to buy-in. The best way to do this is to involve them in the planning process. Be transparent about the objectives so they can see where the project is going and how they will be able to contribute.
Defining roles and responsibilities – Each stage of the plan should have a team dedicated to implementing it. A leader would then guide and oversee the process.
Gathering information – Gather documents such as inventories, disaster or recovery plans, network topology diagrams, org charts, and others. Employee feedback should also be collected.
Analysis phase – Based on the data gathered, a gap analysis would be performed to determine where the deficiencies are. Initial recommendations and the skeleton of a plan will be developed.
Document phase – Goals and objectives will be formed, as well as the overall plan to achieve each of them. The team will also have to provide feedback to make sure that the plan can be executed within realistic timeframes and resources.
Revision phase – Feedback from stakeholders would be taken into account and integrated with the strategic plan.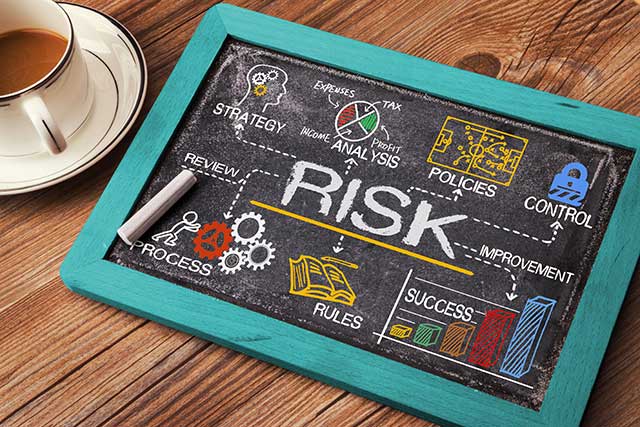 5 Essential IT Management Strategies
Almost half of companies worldwide expect an increase in their IT budgets, foreseeing a 19 percent budget jump for 2018. With that in mind, it's crucial that you know how to handle your company's technology.
Keep in mind that the execution of these strategies requires strong leadership from both the chief information officer (CIO) and the chief technology officer (CTO). On top of that, they also need to work hand-in-hand with other departments like budget and legal.
1. Risk management
IT risks come in the form of human errors, spam, hardware/software failure, natural disasters, and malicious attacks. As such, you should know how to manage these risks and have a continuity plan in case the worst happens.
Risk management includes:
Identifying risks
Assessing risks
Mitigating risks
Regularly reviewing and updating risk management procedures
Evolvit offers professional disaster recovery services not just to bounce back in the event of data loss, but to make sure that you are prepared for it.
2. Data management
Data management involves creating and implementing a plan to manage business data assets. It handles private details that you can use to infer and analyse your business' strengths and weaknesses.
Data management ensures that your data is:
Controlled and monitored using highly secure processes and policies
Stored, connected, and processed based on the needs of the organisation
Captured and available when users need it
Since technology is not 100 percent foolproof, you need to backup your files regularly. However, in the event that you are already overwhelmed with your business operations, you can seek outside help to manage your data.
3. Document management
Transaction data—such as memos, purchase orders, contracts, and the like—also need to be handled properly.
Document management aims to:
Connect and store all documents
Make it easy for users to process documented information
Capture documents and have them ready for use
Disseminate any new and modified data to all related documents
4. Financial management
Proper IT budget management is vital to keep a business running and innovating, especially since 15 to 20 percent of an organisation's budget is allocated to it. The budget for IT covers hardware expenditures, servers, routers, cloud platforms, expenses for building and maintaining back-office systems, and many more.
With an effective financial strategy, you can:
Reduce costs
Keep expenditures within budget
Optimise budget spending without compromising business values and output
5. Staff management
Also known as human capital management, this involves the processes of recruiting, managing, training, and optimising the human resources of a company.
With the right technology, it can help with:
Core HR tasks, such as payroll, onboarding, maintenance of employee data, etc.
Workforce management, which handles time and attendance, labour scheduling, budgeting, and in some cases, deploying an employee
Service delivery, which covers HR help desks, intranet portals, employee/manager self-service
Talent management, which involves recruiting, developing, and retaining employees
Be Smart About Your IT Management
With technology constantly evolving—often in unknown and unpredictable ways—you need to come up with management strategies to stay ahead of the game. The rapid pace of technological advancement pushes business owners to thrive and expand more. Effective IT management strategies would help you keep up and retain your competitive edge.