Windows 10: should you upgrade your company computers?
Windows 10 is approaching its first anniversary, yet there are still many millions of users and thousands of British companies that are waiting to upgrade. There are pros and cons to any operating system migration, but Windows 10 sees more positives than any previous generation. Many businesses choose to wait until the first major patch release for a Windows operating system, but that arrived back in November (https://blogs.windows.com/windowsexperience/2015/11/12/first-major-update-for-windows-10-available-today/), so the OS is more stable and ready for business use, while another major update, code-named Redstone, arrives this summer. Even as the OS matures, many businesses are still put off. In our capacity as Bristol computer support technicians, we're asked all the time whether a business should upgrade or not. So let's take a look at some of the best reasons to upgrade?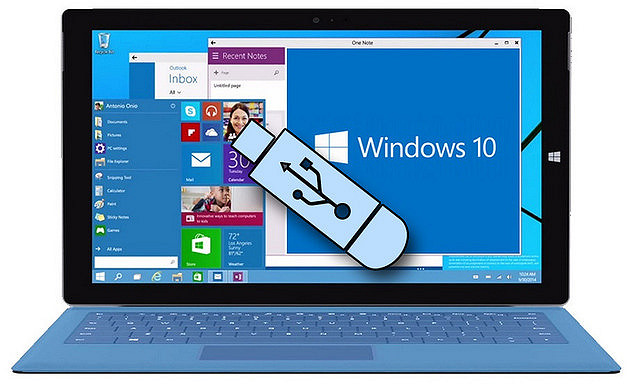 In an effort to drive users to upgrade, Windows 10 is a free upgrade for non-enterprise users until the end of July. That means smaller businesses whose PCs come with an individual licence for Windows 7 or Windows 8.1 can automatically upgrade at no cost. The upgrade process is also vastly improved when compared to previous generations. All users need to do is ensure they have a backup of any business data, email contacts and so on – just in case something goes wrong – then, a couple of hours later, that PC will be running Windows 10 with user data and applications intact, plus a host of new features that can benefit small business users.
New features of Windows 10
The features of Windows 10 should be the key reason for a business to upgrade. If there is no business benefit, then they will be less inclined to go through even the modest hassle and learning curve of upgrading. Windows 10 has access to many of Microsoft's cloud services built into the OS, this means easier access to Office 365 files, cloud storage through OneDrive, while Skype for Business makes it easier to connect and collaborate.
Even more consumer-focused features, such as voice assistant Cortana, are useful to workers. She can now search Office 365 files, speeding up data requests and accessing lost information. The new Edge web browser is fast and efficient and integrated into Windows 10. While Edge doesn't have all the features of Google's Chrome, it is still a serious improvement over Internet Explorer.
Windows 10's new generation hardware
Naturally, the PC industry would prefer it if businesses upgraded their whole fleet of PCs, and anyone with a PC that is starting to show its age, with slow boot times, regular error messages, poor connectivity and so on could benefit from an upgrade. A whole new class of Windows 10 PCs were released to coincide with the launch. Two-in-one convertibles can be used as tablets, with Windows 10 Continuum mode making it easy to switch from the desktop to a portable.
The weight of notebook PCs has also come down, with ultraportables making it easier for anyone with a long commute. Windows 10's efficient code, plus a mix of better battery technology and low-power processors help make these svelte devices run almost all day on the go. Windows 10 Mobile devices are another part of the Microsoft platform, the latest Lumia 950 and 950 XL phones are, in effect, micro PCs and can be connected via a Continuum box to connect to a screen and keyboard to run Windows and Office apps just like workers can at a fully-fledged PC.
Business benefits of Windows 10
Besides all the functional and performance boosters from a new operating system, Windows 10 also features Microsoft's latest security features and will be the primary focus of its security efforts in future. Windows XP users are already having to pay for what few security updates are available, while Windows 7 and Windows 8 users will find the push to upgrade growing stronger as Microsoft tries to get all businesses operating on the one platform.
Windows 10's security features include improved identity management and user access with "Windows Hello" providing facial recognition for instant log-on. Secure Boot and Device Guard help prevent against zero-day attacks and other exploits, while all apps from the Windows Store are trusted and signed. The Edge Browser is also designed to defeat most web-based threats, all of which makes Windows 10 a highly secure environment for business users.
Yes, companies can stick with Windows 7 for another year or two! However, with the growing threat from malware and hackers, the increasing convenience of cloud apps and services, and the speed on offer from an office-wide PC upgrade, moving to Windows 10 will become logical, and the only choice for many businesses sooner or later. We can help your business safely migrate to Windows 10, manage your IT services and support, while making your business ready for the future of working.
If your business needs computer support, get in touch and we'll talk to you in more detail about how we can help.